Dundas Valley Golf & Curling Club
Home to one of Canada's Top 100 Golf Courses
Dundas Valley Golf & Curling Club is a private Members' Club designed by the famed Canadian golf course architect Stanley Thompson. The club is located in Dundas, Ontario, within the prominent Niagara Escarpment. Known for our exceptional service and amenities, we offer an inviting and relaxing atmosphere designed to help you disconnect from the stresses of daily life.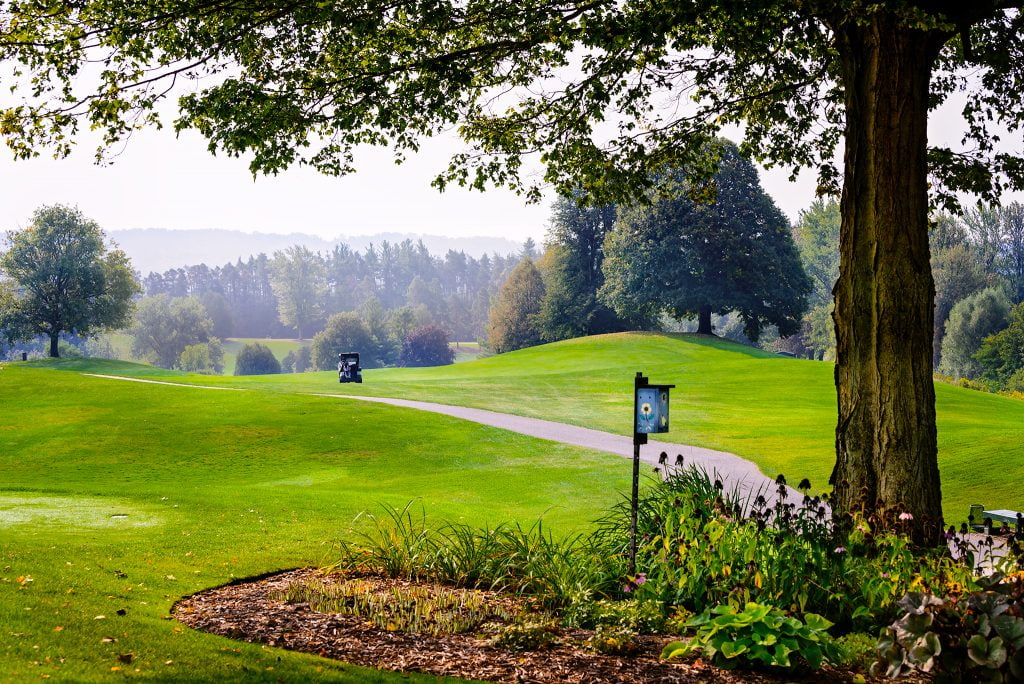 Discover. Belong. Experience.
Our award-winning, all-season destination includes breathtaking views, friendly staff, a world-class 18-hole golf course with complete clubhouse facilities including food and beverage service, a state-of-the-art curling facility, and access to exclusive events, live entertainment, and dining experiences. Discover all that we have to offer!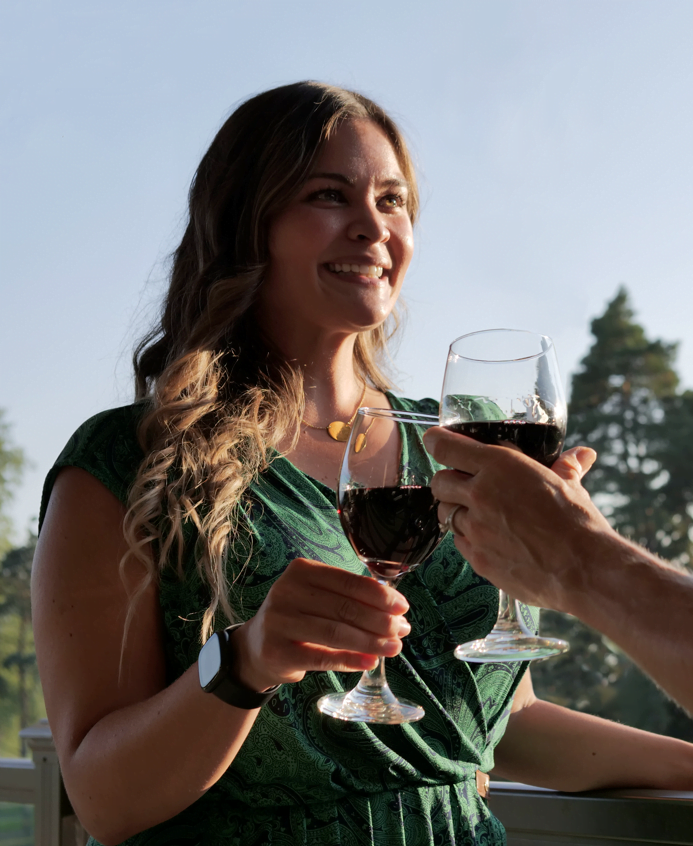 A Club for life.

Our modern Clubhouse offers many dining options, from al fresco and casual to upscale dining. We also provide year-round banquet services with panoramic views of the Niagara escarpment.
Dundas Valley truly is the "Treasure in the Valley". The golf course is one that will challenge while presenting beauty at every turn, and the robust curling program will have you on the ice multiple times a week.
Dundas Valley is a year-round facility. Also known as a friendly club and our members are maintaining that tradition. It is a place you can feel at home!
We've enjoyed generations of amazing events such as weddings from the first year the club opened to our son's wedding held this year. Dundas Valley has always made our family feel welcome and grateful for the top-notch golf experience, delicious meals, and outstanding service.
I have been a member of DV since 1992. I have met the best people here at Dundas Valley and I would say that the members are its strongest asset. Yes the course is always in top shape and I am always proud to show it off to guests but the members make all the difference.
It is easy to be drawn into the beauty of Dundas Valley Golf and Curling Club. The scenery is stunning. The members are friendly. The golf course with its downhill, uphill, and sidehill lies provide a new challenge each round.