We invite you to our Curling Open House Event on Thursday, September 21st, from 6:30 pm.
Join us in the Ballroom for refreshments, appetizers, and your chance to meet this season's Curling convenors. Explore our variety of day and evening leagues, instructional programs, and social events for you and your family to enjoy! Whether you are a curious beginner or looking to enhance your curling skills, our Curling Open House is the perfect way to get involved. 
For more information, please get in touch with Rob Matheson at rmatheson@dundasvalleygolf.com. 
Kindly note that the appropriate dress code is required. To read the Club's Dress Code Policy, click here.
We look forward to hosting you!
Your Destination For Curling
Our state-of-the-art curling facility offers five sheets of pristine ice with a variety of leagues and programs available to members. From our keystone Friday Night Entertainment series to our Saturday Dinner League, we are able to leverage our unique facility to provide an unmatched experience to our members.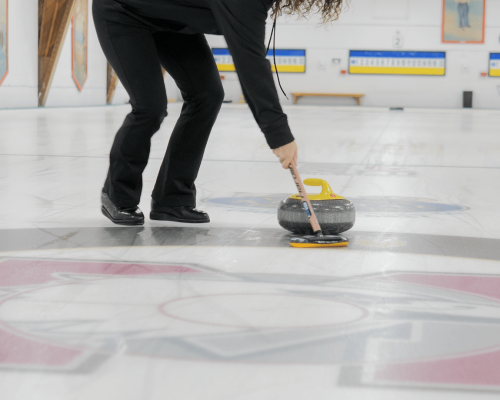 An Enhanced Curling Experience
Our unique curling membership includes year-round access to our Mackenzie Hughes Par 3 short course, as well as full access to our dining and club events.
The robust curling program will have you on the ice multiple times a week! It's a great place to form new friendships.
The enjoyable experience continues twelve months of the year, as our Curling Director guarantees ice among the best in the region and a full slate of curling events.